About: KELLY RUTHERFORD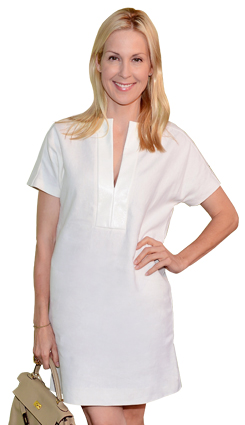 Website

Profile

Kelly Rutherford stars as Lily Humphrey in The CW's hit drama "Gossip Girl," from Josh Schwartz and Stephanie Savage ("The O.C."), based on the tremendously popular book series about privileged teenagers in New York City.

Perhaps best-known to television audiences as Megan Mancini in the hit series "Melrose Place," Rutherford's additional television credits include starring roles in "E-Ring," "Threat Matrix," "The Kindred," The Great Defender" and "Homefront." She also had recurring roles on "The District," "The Fugitive," "Get Real" and "The Adventures of Briscoe County, Jr." Rutherford made guest appearances on such series as "Courthouse," "Davis Rules" and "Bill & Ted's Excellent Adventure." She also had a contract role on the NBC soap opera "Generations."

In film, she appeared in "Scream 3," "I Love Trouble," with Julia Roberts and Nick Nolte, and the independent film "Swimming Upstream." She has also appeared in numerous short films including "The Tag," with Djimon Hounsou, and "Disturbance at Dinner," a black and white film about a blind girl who finds love by listening to her heart.

Rutherford lives in New York with her two children Hermes and Helena. She is a supporter of the Healthy Child Healthy World, Free Arts, Step Up Women's Network, and is an avid environmentalist who values an organic and green lifestyle. In September 2009, she was named Big City Moms' "Mom of the Month" in New York City and prior to that was honored at the Step Up Women's Network Inspiration Awards.
Posts by KELLY RUTHERFORD: