About: Kendra Wilkinson Baskett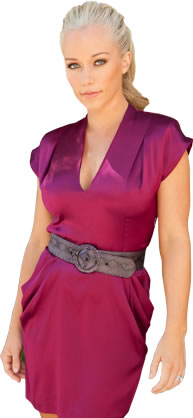 Website

Profile

Television personality and glamour girl Kendra Wilkinson is best known from her self-titled E! hit reality series "Kendra" previously from E!'s "Girls Next Door" and currently from her series on WE TV" Kendra on Top." The new series followed Kendra, NFL player husband Hank, and son Hank IV through their crazy lives as they balance celebrity life with every day parenting. Between life in the spotlight, raising her toddler son and the challenges of being a busy mom, the show is a fun-filled, action-packed look into the world of Kendra Wilkinson.

Wilkinson got her start on one of E! Entertainment's highest rated television shows, "The Girls Next Door." She co-starred on the reality hit for 5 seasons, until 2009 when Wilkinson closed that chapter in her life and opened a new one. That year she got married, welcomed the birth of her son Hank IV and of course debuted her show, "Kendra."

Originally from San Diego, Kendra knew little about the world of Playboy before her move to Los Angeles, but she quickly found herself attracted to the carefree, frolicking lifestyle that it offers. She first met Hef while body painted for his 78th birthday party at the Playboy Mansion. Before their first date, Hef asked Kendra to move in and live as one of his girlfriends.

Since the debut of "The Girls Next Door," Kendra has appeared on the cover of numerous magazines and has enjoyed everything from television to movie appearances. Most recently, Kendra was part of the cast of the popular ABC show "Dancing with the Stars" with professional dance partner Louis Van Amstel. Kendra's first book Sliding in to Home debuted at number four on the New York Times bestseller list when released in 2010 and her follow-up, Being Kendra was released in September 2011 also becoming a bestseller.

Wilkinson, 27, is a self-described tomboy and avid sports fan who loves watching boxing and rooting for her favorite football team the San Diego Chargers. When she isn't working out and spending time with her husband, Kendra likes to hang at home with her two dogs, a Corgi named "Rascal" and "Martini," a Jack Russell Terrier.
Posts by Kendra Wilkinson Baskett: