About: NIKI TAYLOR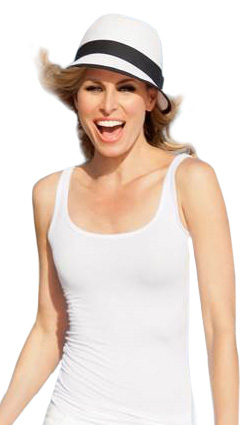 Website

Profile

Ever since her first Seventeen cover, many of us fell in love with her gorgeous smile and girl-next-door charm. Now, Niki Taylor is a mom, wife, world-famous model and philanthropist.

Born and raised in Florida, Taylor lived with her parents, older sister Joelle, and younger sister, Krissy, who tragically died of a heart condition in 1995 at the age of 17.

Taylor began modeling at the age of 14, and her career quickly skyrocketed. In fact, she became the first spokesmodel under the age of 18 to sign an exclusive contract with Cover Girl Cosmetics. Taylor's first magazine cover was an issue of Seventeen in 1989. The following year, at the age of 15, she graced the cover of Vogue. She has been featured on more than 300 magazine covers worldwide.

In addition, Taylor has held national advertising campaigns for Cover Girl, Liz Claiborne, Nokia, Ellen Tracy, L'Oreal, Lee Jeans and Panteen. Taylor's branding value from Wall Street is $100 million.

After taking the modeling industry by storm, Taylor showed off her hosting prowess, reporting for the internationally—syndicated show, Lifestyles of the Rich and Famous. She also covered events for NBC, and was a guest host on MTV's Fashionably Loud. In 2008, Taylor co-hosted Bravo's Make me a Supermodel.

Taylor is actively involved with numerous charitable organizations, including The American Red Cross and Victory Junction Gang Camp.

As a contestant in the 2011 season of Donald Trump's Celebrity Apprentice, Taylor earned $35,000 for her charity, but went on to become the third person to be fired by The Donald.

Taylor currently lives in Brentwood, Tennessee with her husband, former NASCAR driver Burney Lamar, her twin sons with first husband, Matt Martinez, Jake and Hunter (19), daughter, Ciel (5) and son, Rex (2).
Posts by NIKI TAYLOR: