About: NIKKI DELOACH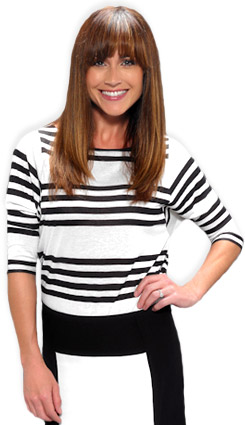 Website

Profile

Born in a small town in South Georgia, Nikki DeLoach began her career in the entertainment business at the young age of 8. By 12 years old, she became one of the new additions to The Mickey Mouse Club along with Justin Timberlake, Christina Aguilera, Britney Spears and Ryan Gosling. After the show, DeLoach went on to work in the music industry, as a recording artist signed to RCA and BMG records, and as an actress in film and television. Some of her most recent films include Love & Other Drugs where she starred opposite Jake Gyllenhaal, Flying Lessons opposite Maggie Grace and Hal Holbrook, and the French comedy Hollywoo. DeLoach's television credits include series regular roles on NBC's Windfall and FOX's North Shore, and most recently she recurred on the CW's Ringer, opposite Sarah Michelle Gellar. She has also guest starred in various popular TV shows such as Traffic Light, The Defenders, Cold Case, Without A Trace, CSI, and CSI: NY.

DeLoach is an ardent advocate for education and works with organizations that are committed to improving public education and the arts. Displaying an unwavering passion for and commitment to education and teaching, DeLoach enjoys serving as a certified instructor at the famed Warner Loughlin Studios. Wanting to practice what she preached, she pursued her goal of graduating college. In the spring of 2011, she finally achieved that goal, receiving her degree in both psychology and English from the University of Maryland. Additionally, DeLoach served as a creative executive for the production company LD Entertainment (The Grey, The Collector and Biutiful).

DeLoach is perhaps best known for her role as Lacey Hamilton on MTV's No. 1 scripted and critically-acclaimed show, Awkward. The series has been recognized on the top "Best of TV Lists" including: Variety, USA Today, Huffington Post, New York Times and Time, to name just a few. The show also received accolades at the TV Guide Hot List Party, a Critics Choice Award nomination, a Teen Choice Award, Youth Rock Award and was honored with the People's Choice Award for Favorite Cable TV Comedy. The second half of the show's third season is airing through mid-December, and an early season 4 renewal was recently announced. Additionally, DeLoach can be seen in the film The Devil's in The Details alongside Ray Liotta as well as the made for TV movie Golden Christmas 3.

Find out more about Nikki DeLoach on Facebook, Twitter and WhoSay.
Posts by NIKKI DELOACH: